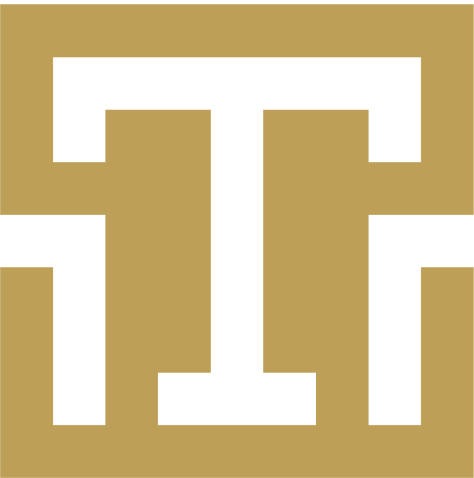 "A recommendation for your best friend!"
Very professional and tasty interpretation of classic swedish cuisine. 
On New Year's Eve we will serve a set menu for the whole party.
You choose between Veal entrecote or Pike-Perch as a main course. Book thru the webside, the dinner is payed in advance. 

MENU
Bleak roe, foie gras och oysters
Lobster soup
Veal entrecôte / Pike-Perch
Chocolate terrine
995:- / person
"Christmas is still our big food holiday. Even those who eat healthy on a daily basis
want to set up our large, generous, very Swedish Christmas table at Christmas time.
In the old days, the pig was slaughtered just in time for Christmas and all parts of this meat
supplier would then be taken care of and transformed to delicacies for the Christmas dining table. "
– Tore Wretman
Because that was the case in the past, pork was the finest meat we had and was therefore slaughtered before a festive meal.
At Tradition, we serve our version of the Swedish Christmas table.
Eight servings of traditional dishes from several parts of our country with carefully selected ingredients.
Bookings are available throughout December until Christmas Eve.
MENU
Rhubarb mulled wine and canapé
Herring and cheese
Cured salmon on sourdough bread and mustard sauce with dill
Smoked reindeer, horseraddish, golden beets
"Janssons temptation" – a swedish classic in our way
Sausage, glazed ribs, rutabaga purée and our finest mustard
Saffron creme brulee
Christmas candy and coffee
795:- / person

The christmas dinner has to be booked in advance
LERPOTTASILL 175 SEK
Herring, potato, egg, pickled red onion and browned butter 
TOAST SKAGEN 155/205 SEK
Toasted bread, shrimps, mayonnaise, lemon, red onions and dill 
LÖJROM 295/560 SEK
Vendace roe from Finland with blini, lemon, smetana, red onions and dill 
SOUVAS 225 SEK
Smoked reindeer, lemon, golden beets, horseradish mousse, crisp rye bread 
KANTARELLTOAST (veg.) 165 SEK
Toasted bread, chanterelles, västerbotten cheese and roasted hazelnuts 
OST OCH CHARK 155/295 SEK
Our selection of Swedish cheese and charcuterie 
BIFF RYDBERG 325 SEK
Beef Rydberg, beef Tenderloin, potatoes, egg, onion, mustard cream 
FJÄLLRÖDING 295 SEK
Baked swedish artic char with blue mussles, pickled fennel and parsley potatoes 
VEGETARISKA KROPPKAKOR 230 SEK
Swedish potato dumplings filled with Karl-Johan mushrooms. Pea puré and hazelnut oil
ÄLGENTRECÔTE  395 SEK
Butterfried entrecôte of moose served with chantarelles, hazelnut butter, a variation of celeriac, blackcurrant and Västerbotten cheese
OXBRINGA  265 SEK
Brisket of beef, baked over night, variation of root vegetables, horseradish, herbs and butter
KÖTTBULLAR  225 SEK
Swedish meatballs with potato puree, cream sauce, lingonberries and pickled cucumber 
KROPPKAKOR 230 SEK
Swedish potato dumplings filled with pork. Skimmed butter and lingonberries
RIMMAD LAX  275 SEK
Rimmed salmon from Farao Islands, dill stewed potatoes
BLODPUDDING  220 SEK
Blood pudding, fried pork, fried apple, red onion and lingonberries 
SOCKERKAKA 135 SEK
Sponge cake, cloudberries, almond and vanilla ice cream 
KLADDKAKA 120 SEK
Kladdkaka – with whipped cream
HAVREBOLL (2st) 65 SEK
Chocolate ball rolled in coconut flakes
ÄPPELSMULPAJ  125 SEK
Apple crumble with creme anglaise 
Welcome to Tradition
With us you eat food from Swedish and Nordic cuisine.
Restaurant Tradition was founded by Jonas Peterson and is owned and operated from 2021 by Erik Löth and Anders Lundström. Erik Löth is a creative leader and has, among other things, started the acclaimed restaurant Derelict and since 2019 he runs Liberdade on Skånegatan 51.
"We will offer well-cooked food with inspiration taken from Swedish cuisine. Sweden has a unique food tradition and fantastic ingredients. My idea is to offer both classic home cooking dishes but also interesting dishes based on the Swedish pantry. "- Erik Löth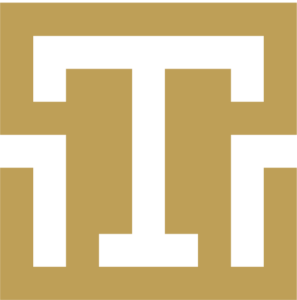 Subscribe to our
NEWSLETTER
We will receive your call from 11:00 on Mondays- Fridays and
from 16.00 on Saturdays and Sundays – as soon as we can.
If we do not answer, we may have a lot to do. You are welcome to contact us by email or come back later.
DINNER
Monday: CLOSED
Tuesday: 17.00-22.30
Wednesday: 17.00-22.30
Thursday: 17.00-22.30
Friday: 17.00-23.00
Saturday: 17.00-23.00
Sunday: 17.00-22.30
LUNCH
Monday – Friday 11.00-14.00
Christmas eve & christmas day CLOSED